Proper alignment of your vehicle's wheels is essential.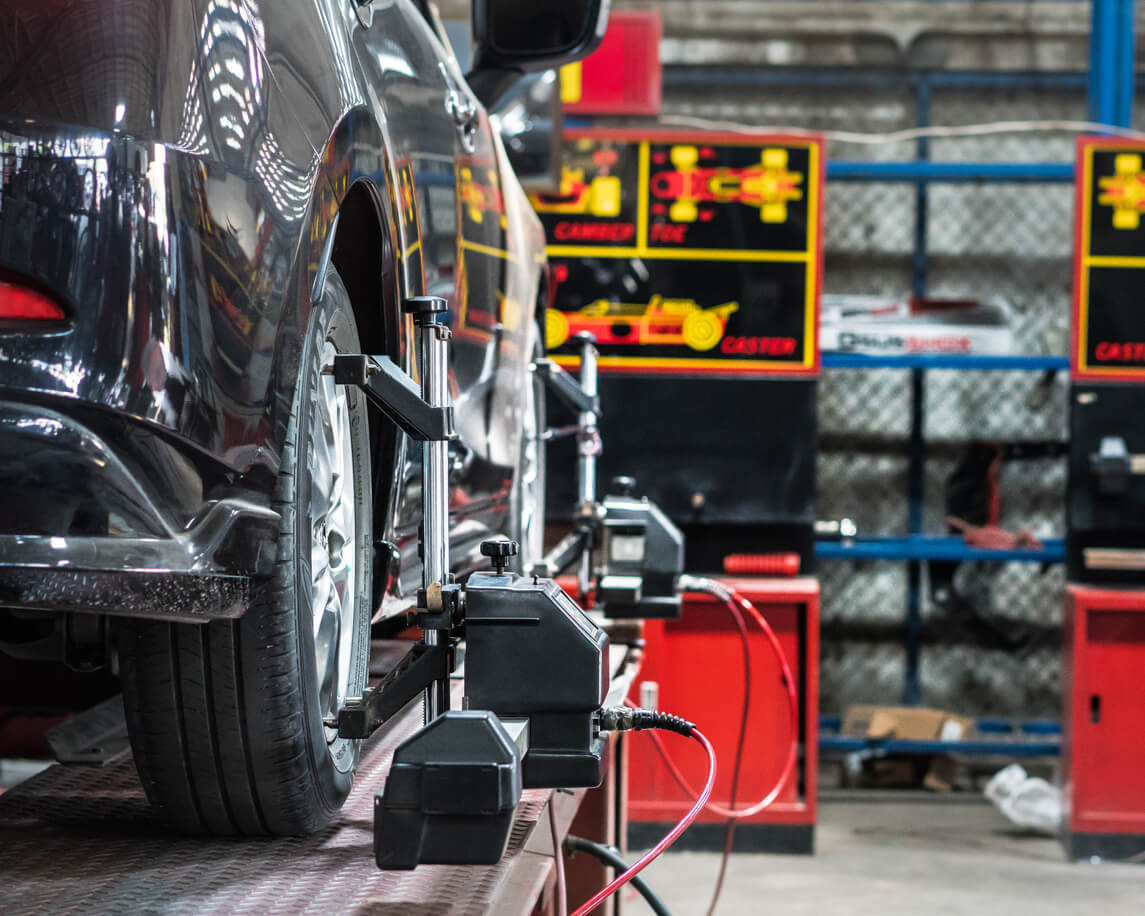 Not to be mistaken for a wheel balance which corrects an unbalanced wheel using small weights, an alignment is essentially the angle in which your tyres come in contact with the road.
When should I get a wheel alignment?
There are many reasons when your vehicle will require a wheel alignment, including:
You have new tyres fitted
You lower or lift your vehicle
Suspension or steering component replacements or servicing
Curb scrub or you may have been involved in an accident
Your tyres are wearing unevenly or you have noticed damage
Tyrepower recommends a wheel alignment after any new tyre purchase and fitment. A wheel alignment will prevent premature tyre wear or damage making sure your tyres hit the road evenly.
It's recommended you have your wheels aligned every 12 months. This will ensure you get the most life from your tyres and help to keep your car in perfect working condition.
Alignment issues can be very small and usually go unnoticed for quite some time. Our alignment machines and tools are specially designed to pick up on these minute measurements.
If you have recently lowered or raised your vehicle for larger wheels or tyres then it's a good idea to have your wheels realigned. The angle of your wheels can be thrown out by just a fraction, even after a small rise or decrease in vehicle height.
Slight curb scrubbing, potholes or veering off the road into the gravel can cause your vehicle's wheel alignment to go out of the recommended range. If you have recently been in a fender bender or worse, it's best to have your steering, suspension and alignments checked by a professional.
Tyre rotations are important especially after purchasing only two new tyres or perhaps you have replaced a punctured tyre with the spare tyre. A wheel alignment is needed to realign the new tyre in relation to the current tyres.
If your wheels are out of alignment you will start to notice uneven tyre wear. This can be noticeable on the tread of your tyres. Looking out for signs of uneven tyre wear, including flat spots and damaged tyre walls. Your steering may be pulling to one side or shaking through the steering wheel and components may be noticeable too.
For further assistance with wheel alignment, call into one of our Tyrepower stores located across Australia or simply call 13 21 91 and one of our expert assistants will help you with your queries.